Start Your OpenShift journey with OpenShift Interactive Learning Portal – FREE
Latest posts by Gineesh Madapparambath
(see all)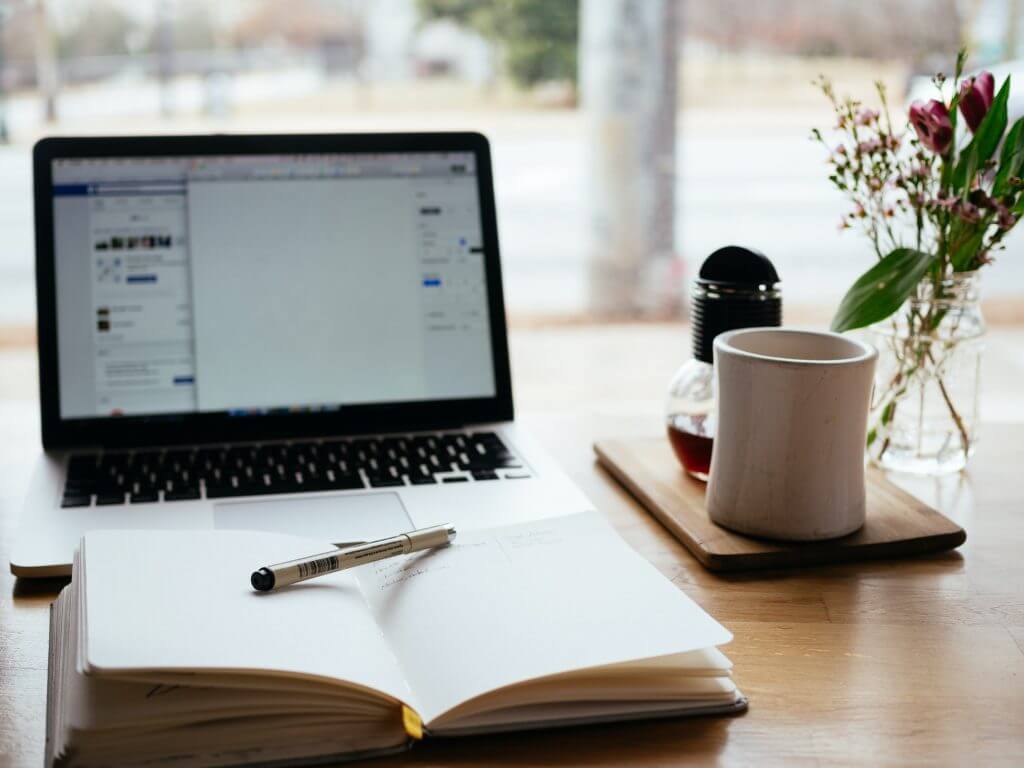 As we know, OpenShift is the #1 Enterprise Kubernetes platform available in market now. And OpenShift knowledge is one of the demanding skills for a an engineer in DevOps track. But, like any other complex platform, OpenShift is build on several components and setting up a cluster is bit difficult, especially those without infrastructure knowledge. But thanks to Red Hat and katakoda platform, Red Hat Interactive Learning Portal is available for you with NO COST ! Yes, its FREE !
Cover Image : @nickmorrison
Read More OpenShift Articles
Visit openshift.katacoda.com now you can choose any section of the course. Click on Start Course and you will see several scenarios to learn.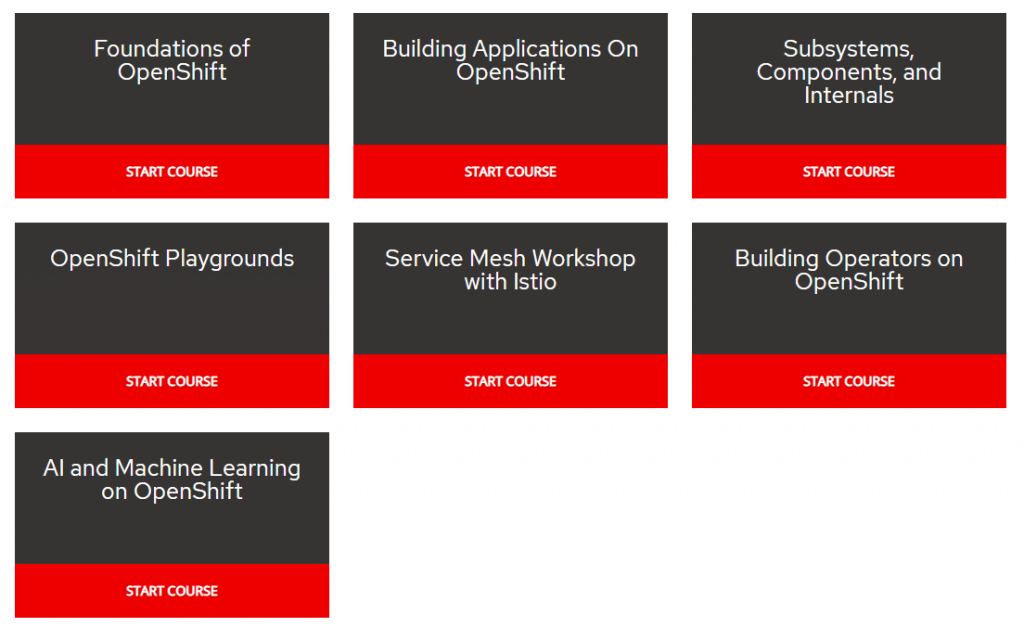 Let's say, I want to learn about Service Mesh in OpenShift, I will click on Start Course on Service Mesh Workshop with Istio.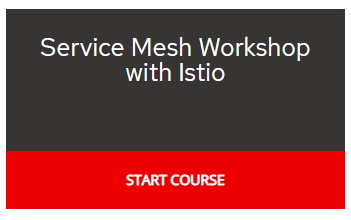 Then you will reach a page where you can learn Service Mesh with different scenarios as below.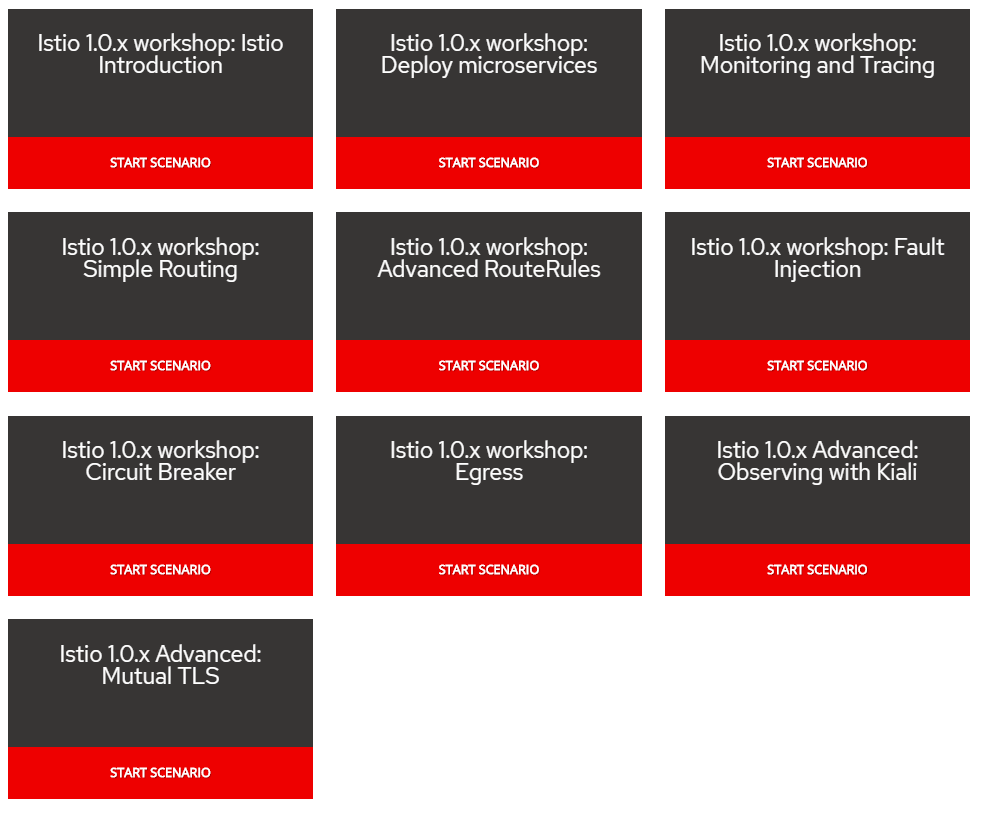 Click on any of the scenario to start and it will launch a lab environment with detailed instruction set and guidelines in your browser itself. Means you dont even need to connect to any servers or install any software to access this lab.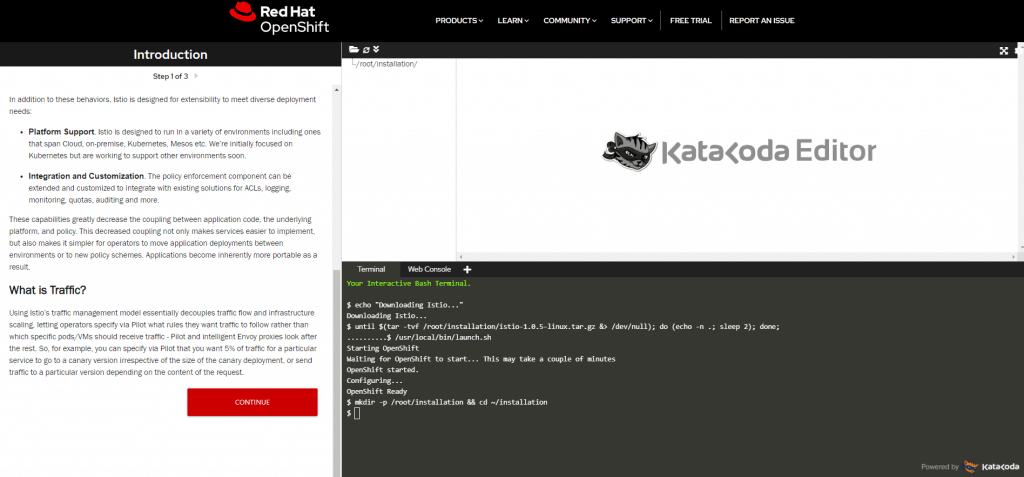 Follow the instructions and complete the lab; you can easily copy paste commands in same web based console.
Note : katakoda is a platform for creating real-life lab environments, where trainers and vendors create lab and publish labs and users can simply access it and test your knowledge.